Beschreibung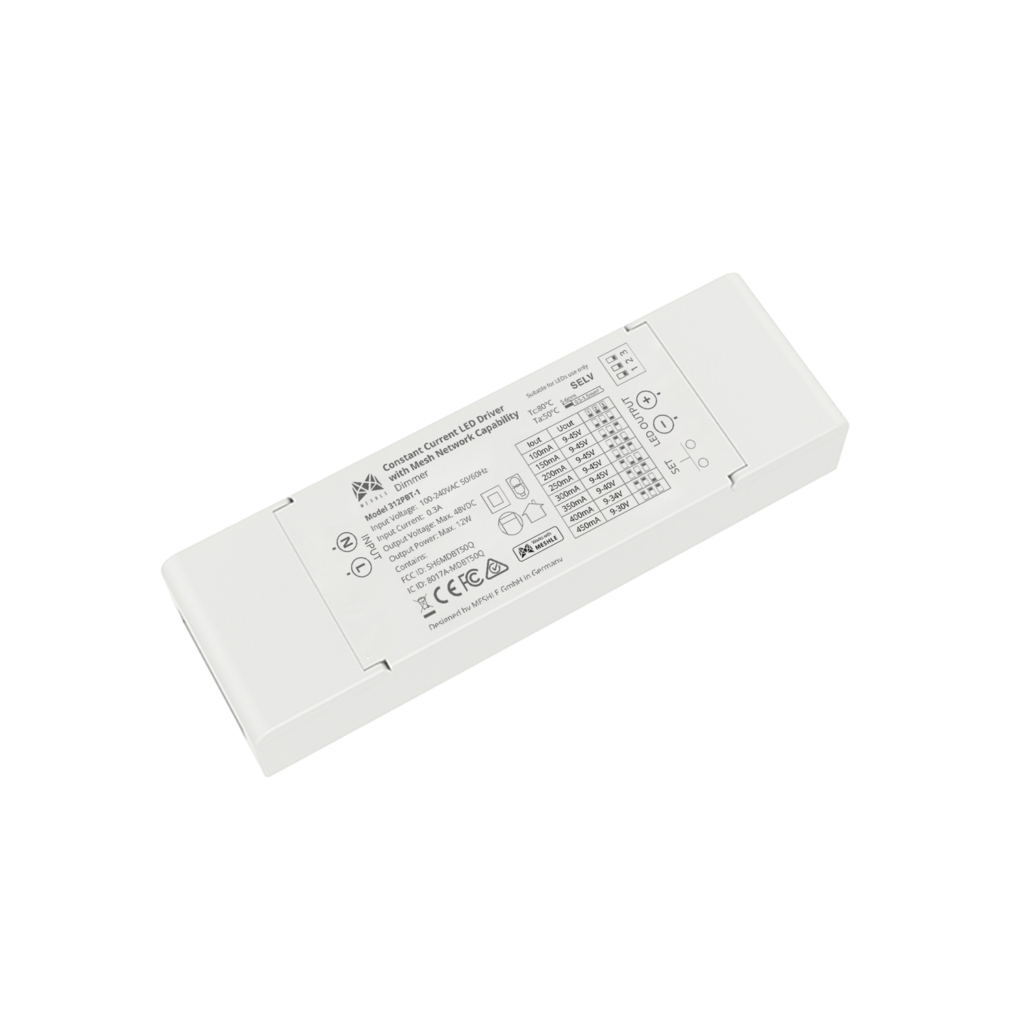 BLUETOOTH MESH
Constant Current LED Driver
Professional light concepts
Fast and simple implementation thanks to Bluetooth Mesh and user-friendly app
MESHLE flex Pro is a powerful LED controller with built-in Bluetooth mesh technology. It allows networking and control of LED strip lights of different types.
Constant Current LED Driver
The output current of MESHLE flex FLOW can be flexibly reprogrammed via the dip switch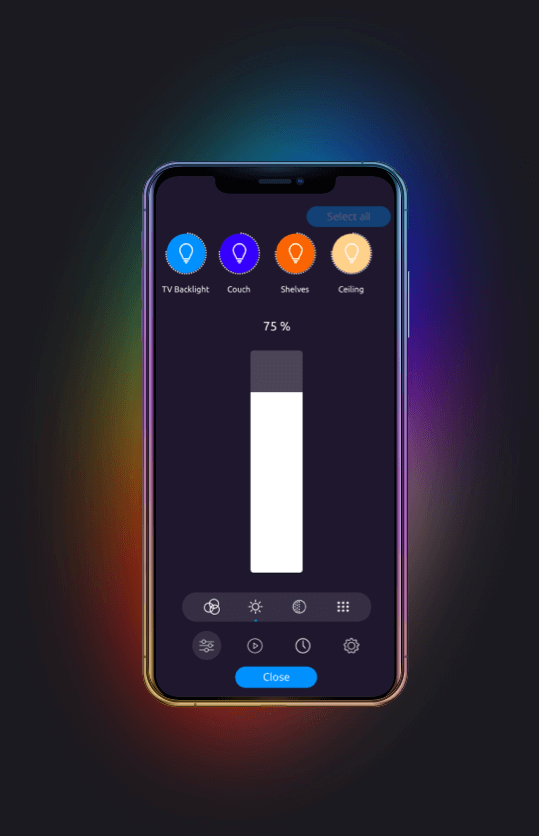 Comfortable & User friendly
Depending on how MESHLE flex Pro controller is configured, the app interface adapts to the type of LED strips. All LED strips can be controlled individually or as a group.


Devices with integrated Bluetooth LE chip and MESHLE firmware can be controlled directly via a smartphone or tablet. There is no need for an internet connection, central station, WLAN router or additional cabling. 
All MESHLE devices function independently and automatically create a network among each other. Several networks with devices can be created and individually secured with a password.